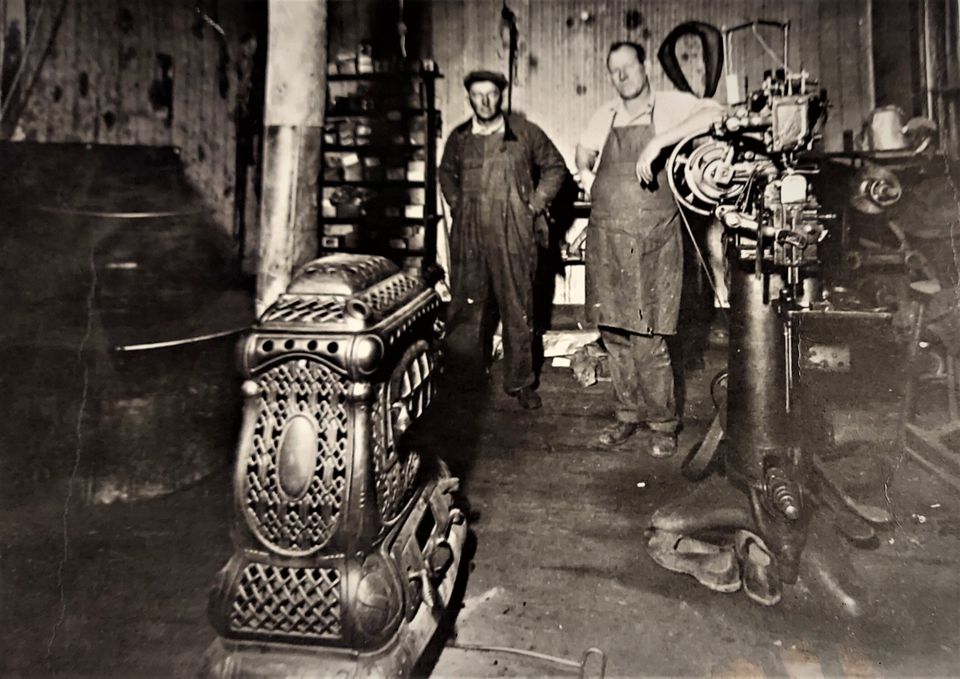 History 1917 - Present
 
At the age of 17, Henry Bermel (on the right in the picture above) emigrated from Germany and started Bermel's Store, doing mainly shoe and harness repair.

Later, after World War II, Henry's son Rich ran the store until 1976, when Tom and Carolyn Koenig purchased the store.  Tom and Carolyn ran the store from 1975 to 2005.

In 2005, their son Tim purchased the store.  Tim and his wife Sandy still run the store today. 

Currently, Bermel's carries more than 20 brands of shoes and boots for men and women.  We carry a large inventory with many sizes and widths - all at a good price.  We also continue to do shoe repair.